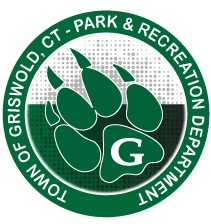 OUR RECREATION COMMISSION
GRISWOLD REC COMMISSION MINUTES
PLEASE NOTE: IF MINUTES ARE WITHIN ONE OR TWO MONTHS, THEY MAY NOT BE APPOVED YET. THEY WILL BE REVIEWED & APPROVED AT THE NEXT SCHEDULED MEETING. Want more info, call our Director: 860.213.1524
A Little Bit About
Youth Center Team
You can find us at the Griswold Youth & Rec Center! Feel free to come in 1 pm - 5 pm, Monday thru Friday.
We are committed to constantly improving our programming & services to our residents of Jewett City & Griswold, CT.
We are responsible to run all town events, youth center & afterschool programming for our community.
We all have lived here our entire lives, participated as youth & teens, and are now enjoying the programs with our own kids.
In 2016, we received the Chamber of Commerce 40 Under 40 Award for quadrupling our enrollment in one year.
Other awards include Selectman's Awards, 4th "Most Fun Place to Live in CT" Award and more! And 2020 Community Service Award from the Greater Norwich Chamber of Commerce!

We are here to listen, grow and supply more opportunities to your families because we...